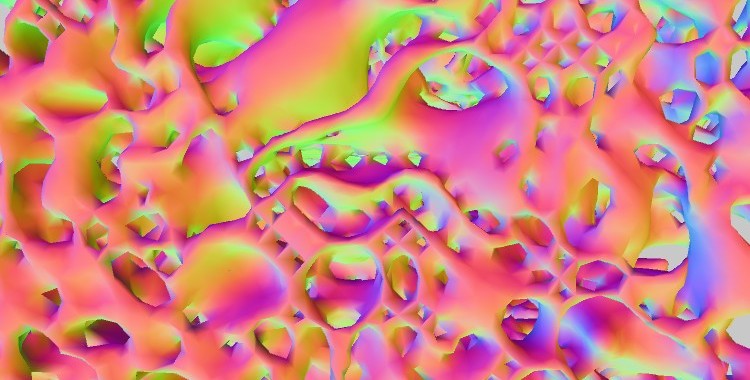 PROCESSING WORKSHOP – FIRENZE- 7/8 GIUGNO
Processing Workshop beginner/intermediate level
07-08.06.2014
Firenze
[.] Brief
Processing è un ambiente di programmazione open source basato sul linguaggio di programmazione Java. Sviluppato inizialmente all'interno dell'ambiente universitario dell'MIT è rapidamente stato adottato da media artists, designer e programmatori di tutto il mondo per molteplici applicazioni.
I due giorni di workshop sono pensati per una introduzione al design generativo attraverso l'utilizzo del software Processing. Durante il workshop saranno approfondite le logiche dell'Object-oriented Programming come paradigma attraverso il quale esplorare gli effetti emergenti di sistemi complessi e dinamici definiti dall'interazione di molteplici elementi. Partendo dall'introduzione alle strutture base della programmazione il workshop arriverà al coprire simulazioni dinamiche e multi-agents systems.
Processing is an open source programming environment based on the programming language Java. First developed inside the the contest of MIT it rapidly evolved as an invaluable tool for media artists, designers and programmers around the world for many different applications. The two days workshop are thought as an introduction to generative design in Processing. During the workshop we'll explore the use of Object-oriented Programming as a paradigm through wich explore the emerging effects of dynamic and complex systems defined by the interactions between multiple objects. Starting from the basics we'll end covering dynamic simulations and multi-agents systems.
[.] Programma in dettaglio
Intro
. introduzione al generative design
. logiche base della programmazione orientata agli oggetti
. interfaccia
. gestione del progetto
Basi
. variabili
. operatori
. loops
. conditional statements
. funzioni
. Arrays
Classi
. struttura (fields, constructor, methods)
. ereditarietà, polimorfismo
Utilizzo di librerie esterne
. peasycam
. Toxiclibs
. controlP5
Algoritmi avanzati
. particelle e campi i forze
. multi-agent systems
[.] Tutor:
Tommaso Casucci (Co-de-iT, synthetic morphologies)
[.] Dove
Amnyosia Studio, via Pietro Metastasio 1r, Firenze
[.] Orario
2 days (07 & 08 July 2014) – 9:00-13:00  and 14:00-18:00
[.] Requirements
Ai partecipanti verranno inviate specifiche istruzioni su come scaricare ed installare il software e le librerie utilizzate durante il workshop. I partecipanti dovranno essere muniti di proprio laptop con software preinstallato. Non è necessaria nessuna conoscenza precedente del software Processing o di altri linguaggi di programmazione.
[.] Info, costi & iscrizioni
La quota di iscrizione al corso è di 200 € ( 165 € earlybird, studenti )
Le iscrizioni scadono il  31 Maggio 2013 (9 Maggio earlybird).  Il workshop sarà attivato con un minimo di 5 iscritti.
Per ulteriori informazioni: experimentalscape
Per iscrizioni scrivere a: experimentalscape@gmail.com
[.] Organized by
Questo workshop è organizzato da experimentalscape in collaborazione con Co-de-iT e Cooperativa Giovani Valdarno