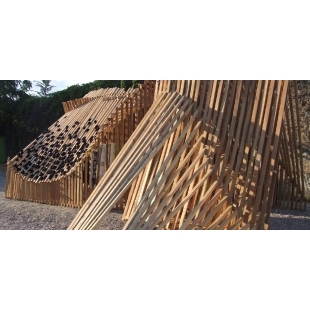 Pototyping the city
[svgallery name="TWDC"]
Workshop
.
Davide del Giudice, Andrea Graziano
Torino
Luglio 2008
.
Nel Luglio 2008 abbiamo avuto l'onore di partecipare in qualità di assistenti al Workshop "Prototyping the city", uno dei sette workshop della International Summer School organizzati nell'ambito di Torino World Design Capital. Due settimane intense a contatto con studenti provenienti da tutto il mondo. Sette gruppi di lavoro focalizzati su aspetti differenti del progetto capaci di lavorare in simbiosi per la produzione di una installazione temporanea. Un esperienza fantastica sia umanamente che del punto di vista tecnico ed educativo.
Lascio al relativo blog il difficile compito di spiegare ciò che è successo ed è stato fatto e realizzato.
Prototyping the city_Teaching Staff:
. Leaders: C.Pasquero – Architectural Association – M.Poletto – Architectural Association – C.Tiazzoldi – Columbia University
. Local coordination: C. Griffa – Politecnico di Torino
. Local Partners: Denaldi Legnami s.a.s.
. Experts: P. Anzalone – Columbia University
. Assistants: D. del Giudice – A. Graziano