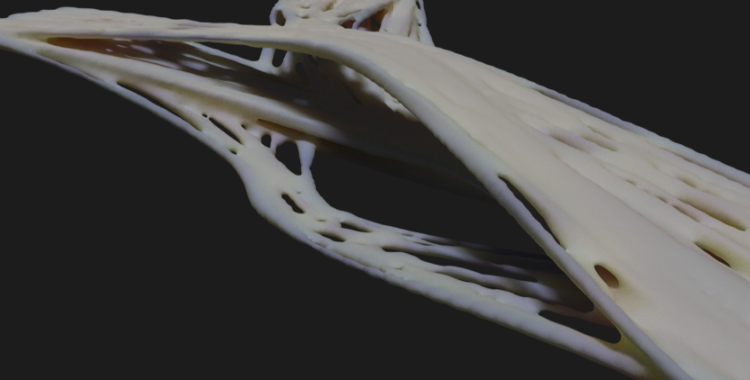 Informed Objecthood 3 – Blender for 3d printing – Genova 14-16 Nov 2014
[.] Descrizione
Objecthood ["oggettualità", "oggettitudine"] è un concetto riferito a una concezione filosofica dell'oggetto e della materialità degli oggetti stessi che riguarda la loro apparenza/essenza nel mondo fisico. L'uso di questa parola varia nelle diverse discipline. Noi intendiamo il termine come il risultato fisico di un processo di informazione in riferimento ai nuovi materiali e sistemi produttivi come la stampa 3d.
Il workshop è il secondo di un ciclo di workshop e lectures che mirano alla divulgazione di tecniche e procedure digitali avanzate all'interno della progettazione e critica architettonica. Il risultato di questo ciclo sarà una pubblicazione sotto forma di libro contenente i risultati di ogni singolo workshop e una serie di scritti che cercheranno di inserire la produzione dei workshop in un quadro culturale alternativo rispetto a quello convenzionale.
Il workshop, volto a promuovere le nuove tecnologie digitali di supporto alla progettazione, è finalizzato a fornire ai partecipanti i fondamenti della modellazione freeform e parametrica attraverso Blender, software gratuito ed open-source di modellazione e rendering (oltre che di compositing, video editing, animazione, game, ecc.).
L'ergonomia dello strumento è di fondamentale importanza sia in fase di modellazione che di parametrizzazione della geometria tramite modificatori. Grazie all'utilizzo della modellazione mesh Blender è infatti ideale per condurre un'avanzata esplorazione morfologica nel campo della sperimentazione e ricerca architettonica, oltre che per la produzione di immagini.
Inoltre all'interno di Blender è possibile utilizzare strumenti dedicati alla verifica e alla finalizzazione delle geometrie per il 3d printing.
[.] Tutors:
Alessandro Zomparelli – Co-de-iT & MHOX + Andrea Graziano – Co-de-iT
[.] Luogo:
Università degli Studi di Genova, Stradone S. Agostino 37 – 16123 Genova
[.] Durata/Date:
3 giornate consecutive_14,15,16 Novembre 2014
[.] Orario:
9:00 – 18:00
[.] Costo:
Studenti: 180 Euro / Professionisti: 350 Euro
[.] Programma
giorno 01
. workshop introduction
. blender basic (blender UI, modeling tools, modifiers and deformation)
. blender basic (precise modeling and freeform modeling)
. modifiers: array, animation
. practice
giorno 02
. vertex weight (attractors, textures, brushes)
. vertex weight and modifiers
. shapekeys (morphing)
. cycles render (overview)
. form finding (cloth, softbodies)
. particles systems
. practice
giorno 03
. isosurfacing from meshes
. 3d print tools
. project introduction
. tutored work (project development)
. 3d print setup and test
. final pinup
[.] Iscrizioni:
Si prega di allegare alla mail di pre-iscrizione il seguente modulo compilato con le proprie informazioni:
modulo iscrizione workshop
Il corso sarà attivato con un numero minimo di 16 iscritti, il numero massimo di iscritti previsti è di 20 persone.
Con un numero inferiore di iscritti – fino ad un minimo di 7 – il workshop verrà attivato con un solo docente.
Le iscrizioni con pagamento partiranno al termine del periodo di pre-iscrizione. Le modalità di pagamento saranno comunicate prossimamente.
_Inizio Pre-iscrizioni: Giovedì 16 ottobre 2014 esclusivamente via mail: emergent.age@gmail.com
_Chiusura della Pre-iscrizioni: Domenica 2 novembre 2014 (incluso)
[.] Info sul corso:
http://emergentage.wordpress.com/
http://www.facebook.com/EmergentAge
http://www.facebook.com/magazineburrasca
http://www.arch.unige.it/inf/absinfnews.htm
[.] Preview: